Go

beyond,

bold

ideas,

brighter

future
Promotional print collateral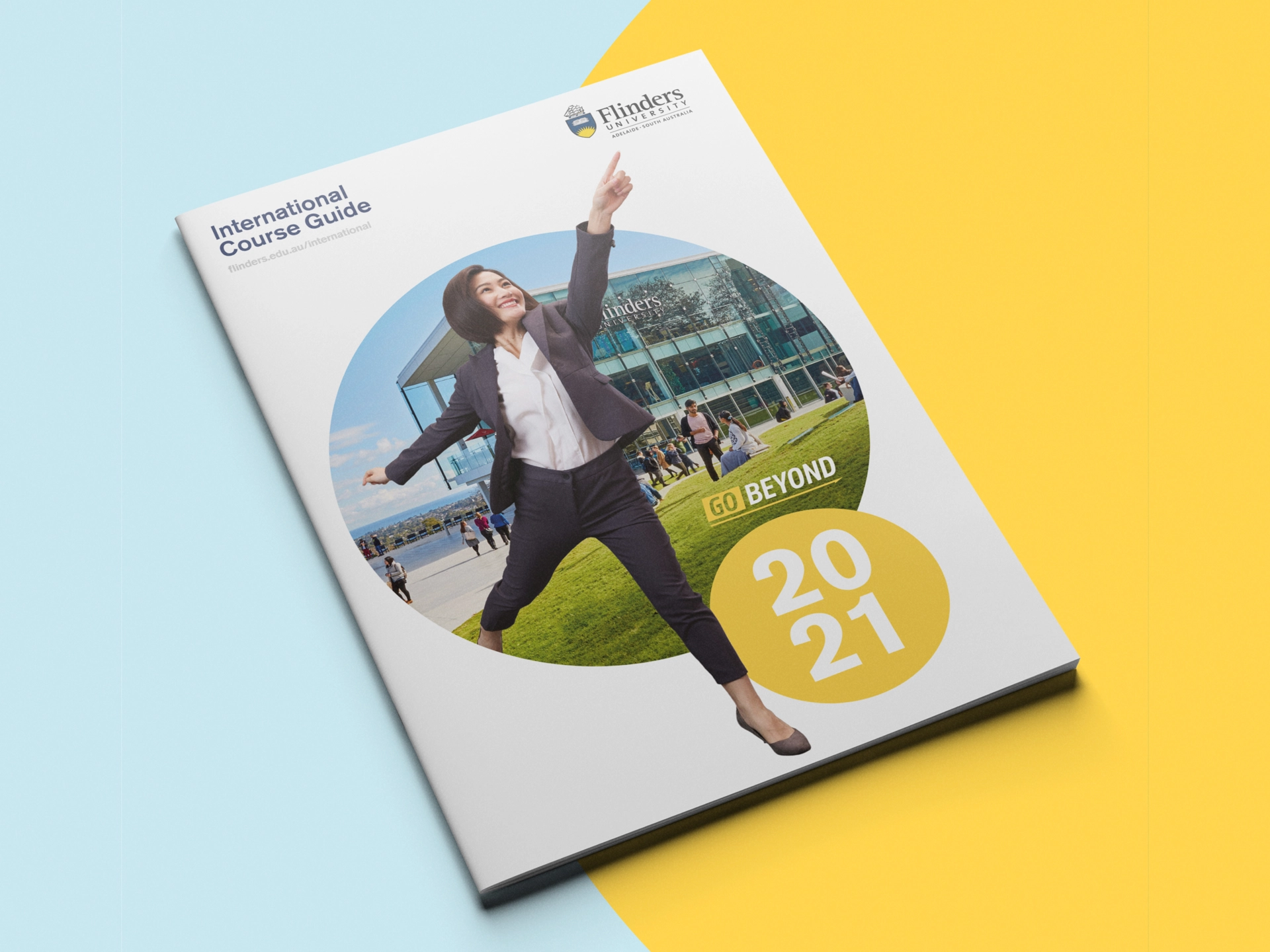 A little bit of mango all around
Mango Chutney has had the pleasure of contributing to Flinders University's wide spectrum of projects and campus area sub brands. From course guides, small campaigns, and signage, you will find a little bit of mango all around the university.
Go beyond
Engaging international students, at expos, fairs and events globally, Mango Chutney was tasked to design the important course guides individually tailored to overseas markets. These guides serve both to provide information about Flinders University's programs and highlight the modern progressive Adelaide lifestyle.
Sustainability for bold ideas, brighter future
As part of Flinders University's commitment to sustainability, Mango Chutney was engaged to develop a warm and approachable personality as a positive way to tackle a serious issue.
Engagement
Both tactile, hands-on printed promotions and bright, dynamic digital output was created to generate valuable student and staff engagement.
Signage
In addition to the ephemeral campaign collateral, a suite of permanent infographics and signage were designed for key infrastructure such as the Solar Panel Inverters and Electric Vehicle Charging Bays across the campus.