With

you

in

sickness

and

in

health
Promotional print collateral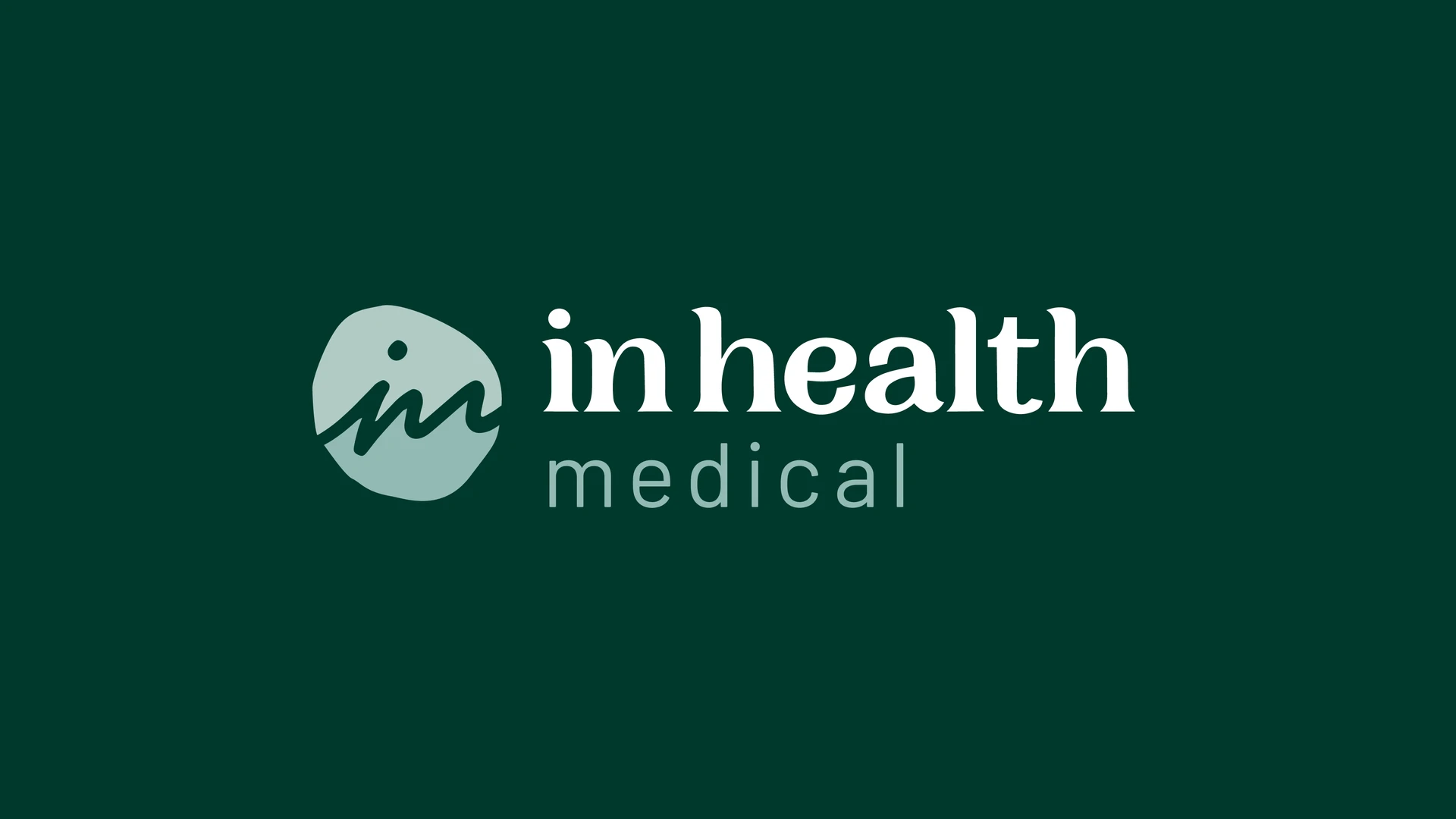 A fresh take on healthcare
One of the key visions of InHealth Medical is to reconsider and improve the very human yet often anxiety inducing experience of attending a medical centre.
The challenge for the identity is to embrace contemporary trends of wellness, while retaining a professional, medically astute persona.
Tailored experiences
By avoiding brash colours and any preconceived expectations of a clinical aesthetic, the identity meshes with and enhances the brand-new built space of the practice. At an early stage the decision was made to focus on a calm, green palette, paired with a suite of warmer, humanistic secondary colours.
A warm welcome
Crisp, considered and elegant application establishes the professional tone, with the hand-drawn mark and characterful typography evoking personalised wellbeing.
The brand embraces the interior design direction and confidently embodies the vision to elevate how a medical centre can be presented.The result is an inviting, relaxed practice for the local community, and a positive, supportive workplace for staff.