Effortless

hair

every day
Packaging and collateral suite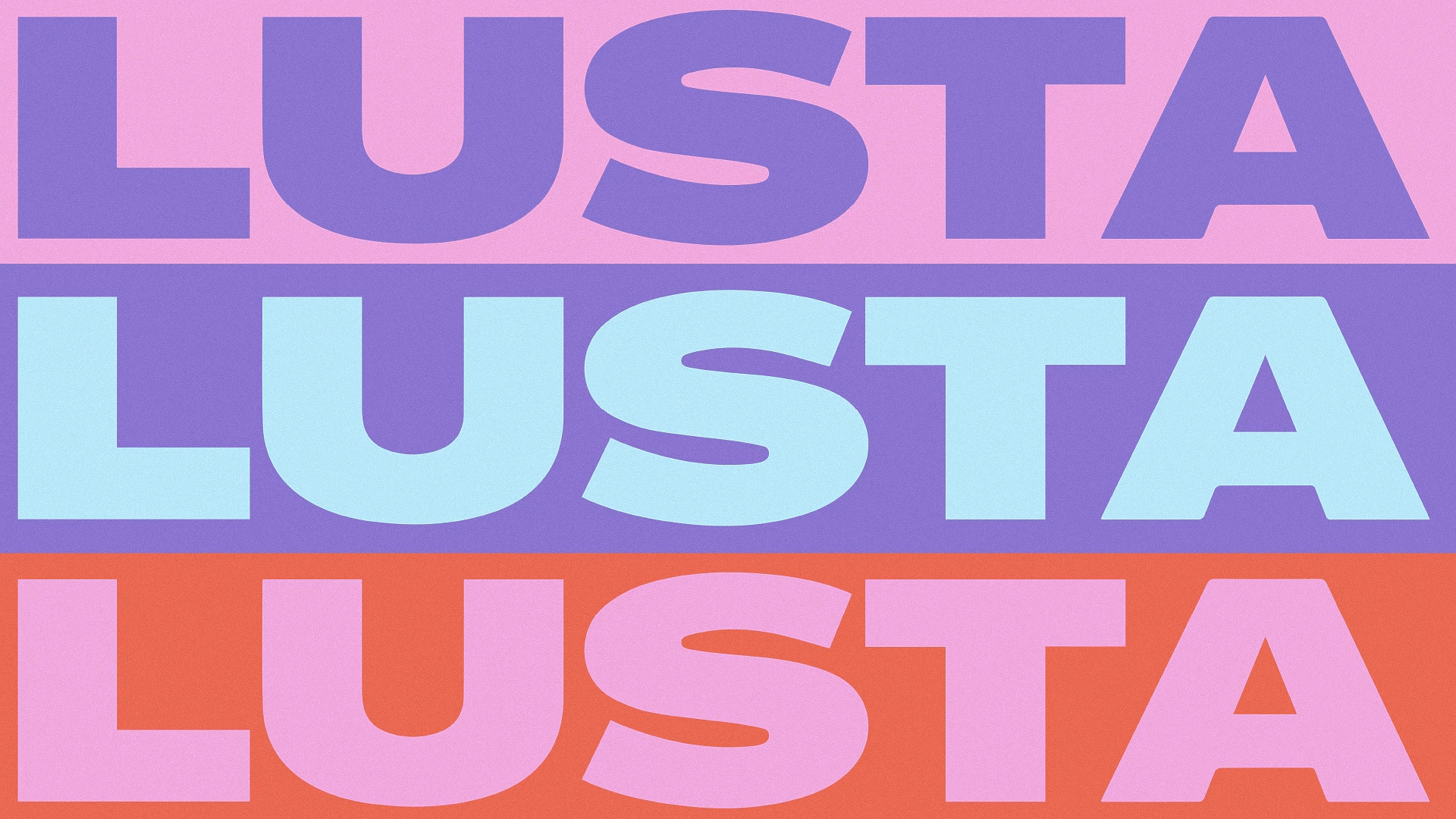 Hair loss reframed!
Lusta is a modern twist on hair loss, reframing where your true beauty shines: unapologetically empowering women to embrace their confidence — without resorting to clinical solutions. We were engaged to give the brand and packaging a major jolt! Briefed to better celebrate their exuberant and diverse community we created a brand that was the opposite of clinical and cold (like so many other hair loss competitors).
We started a riot!
The boutique sized team have a built a fiercely loyal customer base who are passionate about the product, coming back time again. Mango Chutney's solution embodies the unstoppable Lusta spirit, with collateral bursting with colour and energy. The brand is loud and ecstatic (like the Lusta community!) and built around a flexible identity system.
Planned chaos
The packaging was designed so that the tops and bottoms of the boxes can be mixed, matched and interchanged for a myriad combinations — so that repeat customers get a new, collectable, stackable experience each time they order. The bold typography practically shouts out the rapid-fire copywriting, and paired with the colour combinations gives us the legs to surprise and delight with extended collateral application!
Not just a storefront
The new website is wholly integrated with Shopify and completely immersed in the Lusta brand throughout. With playful animated elements, unique segments of information, and colour categorisation for identifiable product collections — all essential to make the hair of your dreams more understandable and accessible.