Community Language Schools SA
Teaching

languages

and

bridging

cultures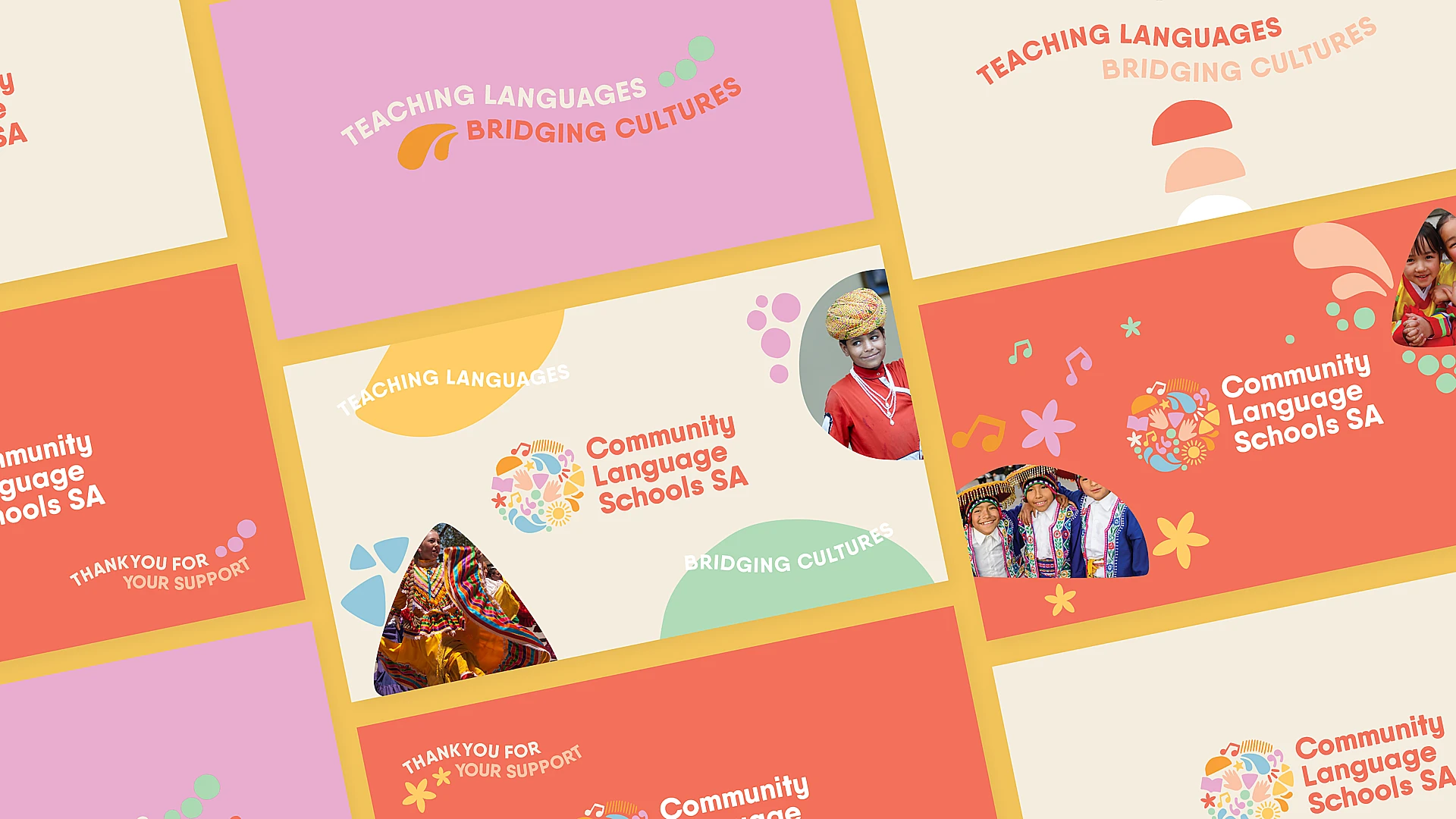 Vibrantly alive and thriving
Community Language Schools SA provides support to the diverse range of multicultural schools within South Australia, which together teach a total of 47 languages. CLSSA is a not-for-profit, non-governmenteducational association that helps communities to maintain, develop, express and share their cultural heritages, and keeping languages thriving across the state.
A colourful world
Mango Chutney loved creating a robust and playful brand refresh for the association. Highlighting the melting pot of cultures in South Australia, we developed a new logo, vibrant suite of colours and iconography, all supported by beautiful photography that celebrates inclusivity and diversity.
Variety is the spice of life
Designed to be user friendly and applicable to a large range of collateral, the brand had to be functional for templates, in-house designs, and professional events. A palette of interchangeable elements including the hearty typeface, bold colours, geometric icons, and quirky picture frames all help create lively yet flexible layouts.
Enriching designs
The fresh brand needed to reflect the vibrancy and joy of celebrating cultural diversity. The combination of colours and forms create a rich visual kaleidoscope to showcase all the wonderful communities we have in South Australia.