Orientation Week by Flinders University
Starting

the

year

with

a

bang!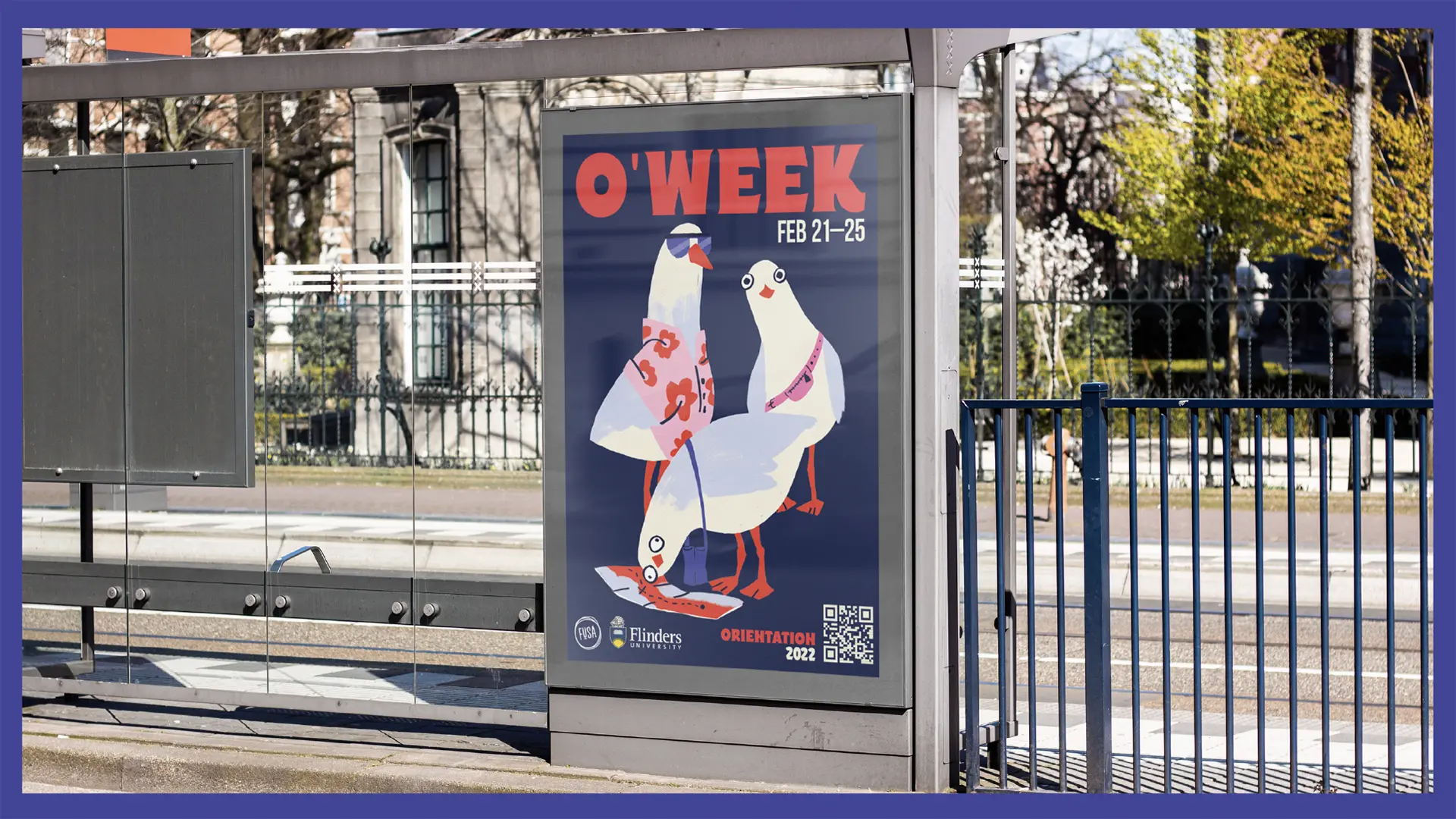 Get hyped for uni!
Mango Chutney was super chuffed to once again work with the amazing team at FUSA Flinders University: creating a brand for Orientation 2022, designed to be inviting yet quirky, with bucket loads of personality!
Informative, Fun, have both!
The fantastical, textured imagery was balanced with a tight colour palette and a sweet, robust typeface, to keep things balanced and informative while still exuding the anticipation of the new uni year (and provide some colour for the chilly mid-year intake too!)