Women's Day Fun Run by Mater Foundation
Celebrating

women

in

a

sea

of

pink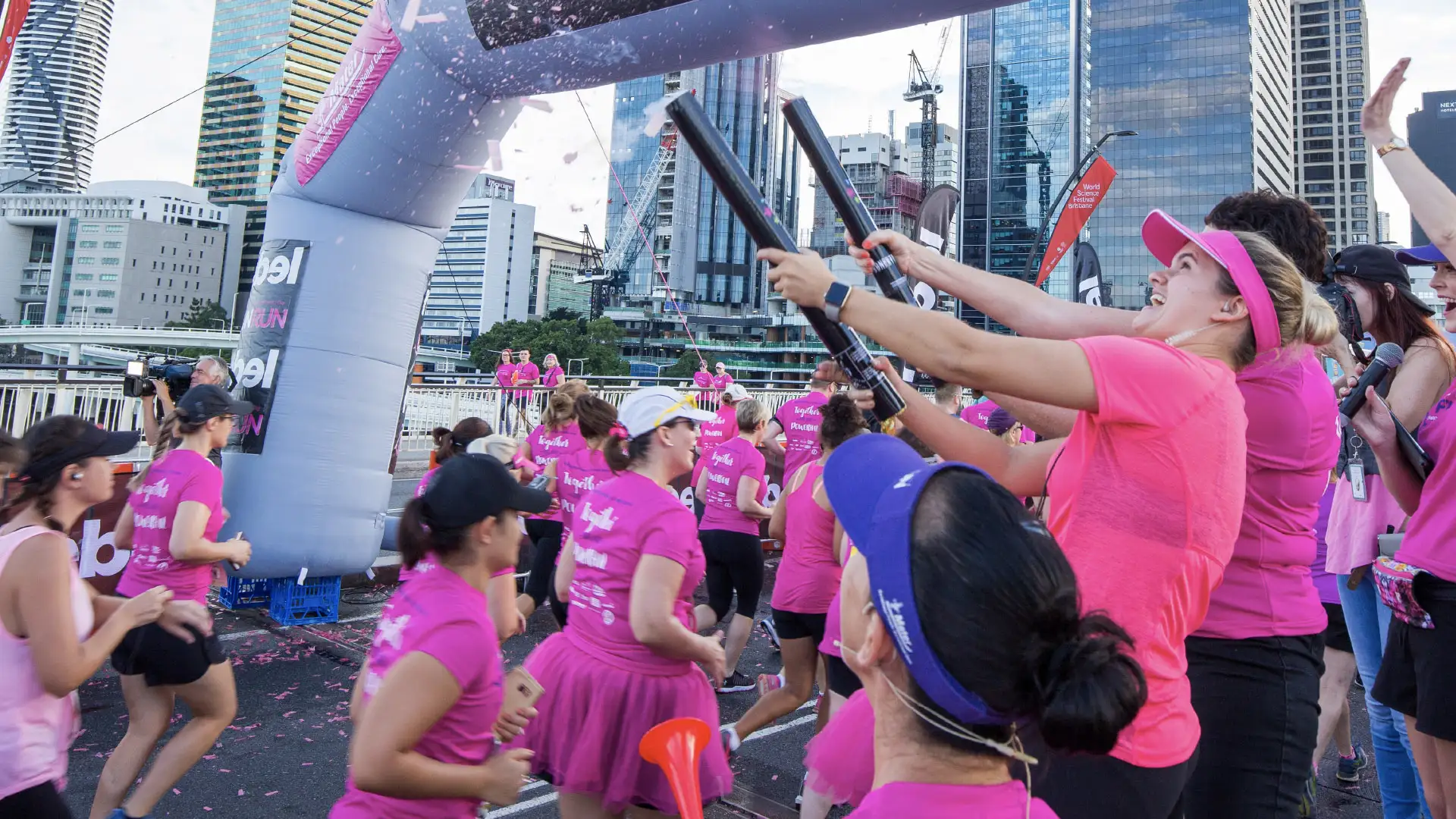 Fundraising
The International Women's Day Fun Run is Mater Foundation's annual flagship event, helping to provide support to women with breast cancer. In collaboration with RACQ and Mater Chicks in Pink, an incredible 13,000 people ran across Brisbane's South Bank, fundraising over $600,000.
Digital Strategy
Working closely with Mater Foundation, Mango Chutney developed and implemented a refreshed, seamless participant registration journey. With a strong focus on mobile optimisation, the improved engagement sequence maximised participant retention during sign-up.
Digital design
As part of the Mater Foundation's rebrand, an exuberant bright colour palette was applied throughout, with circular motifs developed to provide a consistent visual integration with the organisation's identity.